E-commerce site optimization for an iconic brand
Client: OXO
Role: UX Strategist, Visual Designer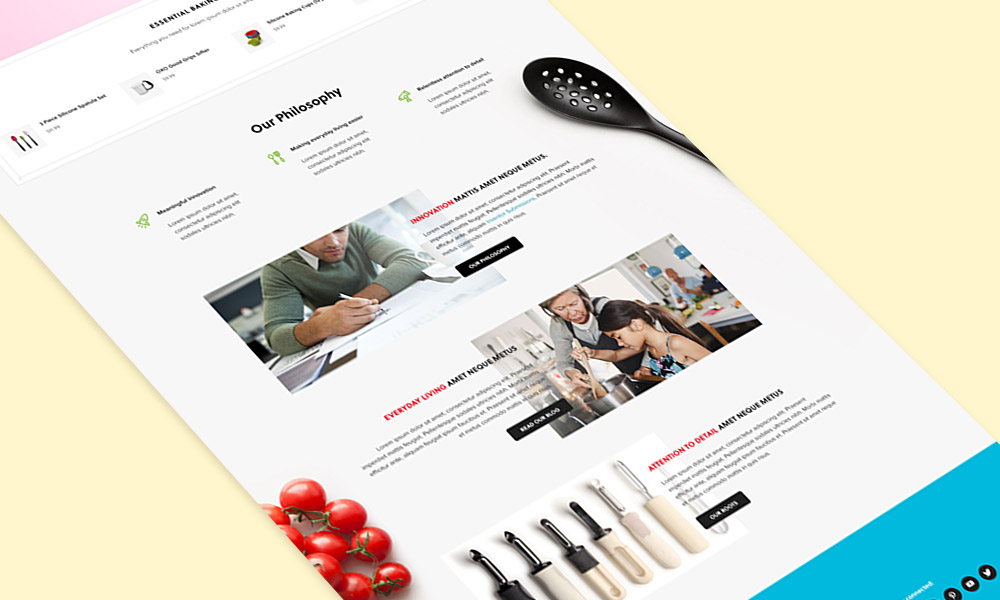 OXO, the award-winning manufacturer of iconic, user-friendly kitchen utensils, was seeking to increase conversion on its corporate website by evolving it into a hard-working e-commerce site, optimized for today's online shoppers.
I reimagined the overall site architecture to enhance discoverability of products, then dove into defining detailed interaction flows that incorporated modern e-commerce best practices.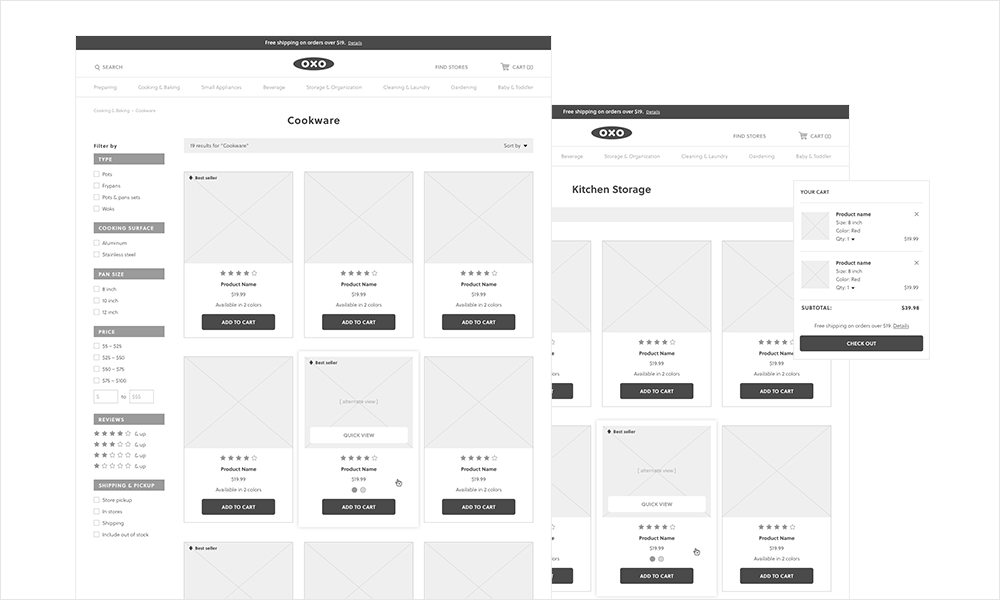 I then developed a fresh, clean design system that built upon their existing brand elements, while retaining ease of use with prominent calls to action and clear information hierarchy. In addition, I made content strategy recommendations to help amplify OXO's unique brand story, and to more effectively promote their products throughout the site.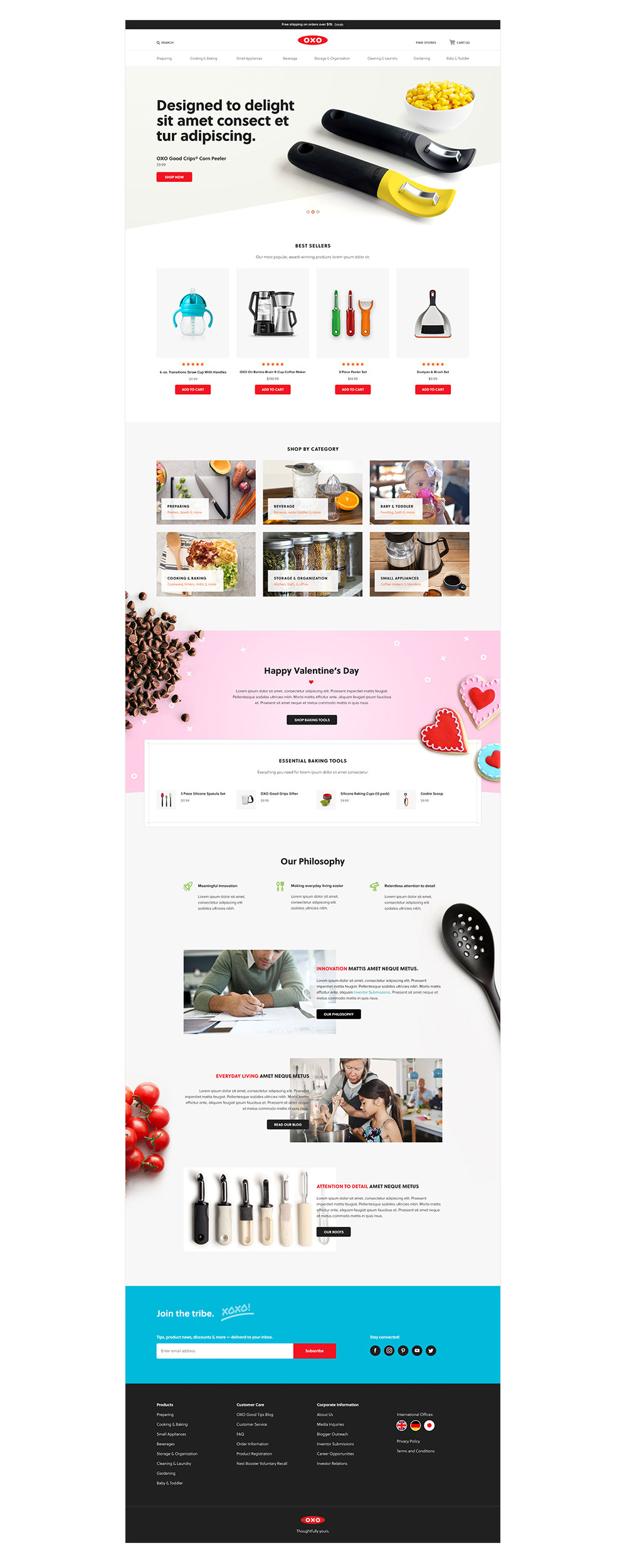 ---
Sample Projects